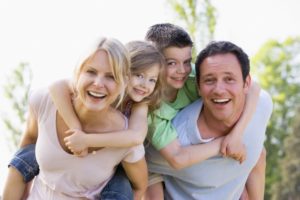 If you've thought that your child can skip dental visits because their baby teeth are going to fall out anyway, you'll want to keep reading this post from a children's dentist in Keller. By scheduling routine cleanings and examinations, you don't just protect their oral health today; you protect it for years down the line. By the time they reach adulthood, they'll be glad that their parents took the time to help them keep decay at bay and avoid gum disease.
To learn more about what they can expect at their visit, keep reading.
When Your Child Comes to Visit
Whether you're bringing your child in for their first visit before their first birthday or several years later, the initial visit is intended to make them feel comfortable above all else. For infants, the dentist may not even perform a cleaning. Instead, they're more likely to briefly examine your child's mouth as well as explain the best at-home care habits to maintain as they age.
If your child is older, the dentist will help them get to know the office, introduce them to other team members, and perform three basic tasks: an exam, a cleaning, and X-rays. These are all basic aspects of preventive care and occur at every appointment.
Why Routine Visits are So Important
Young patients are at particularly high risk of developing tooth decay, so by bringing your child in every six months as recommended by the ADA, the dentist can catch these issues and remove them before they turn into cavities. This is especially important for baby teeth since they are meant to act as spacers before permanent teeth erupt. Without them, permanent teeth can erupt early and cause problems with their bite and speech as they grow. X-rays help the dentist examine underneath oral tissue and catch potential problems with erupting teeth.
Furthermore, routine visits confirm that their at-home care is sufficient. Visiting the dentist is only part of the necessary care require to prevent dental disease. The other part requires daily oral care and managing their diet, making sure there aren't too many sugars or starches in their meals. Oral bacteria loves to consume these substances, which in turn produces dental plaque.
The Best Oral Care Options to Consider
Luckily, there are treatments available that help protect your child's mouth during early development. The most common treatments include dental sealants and fluoride treatments.
Dental sealants are thin, plastic coatings designed to protect the most vulnerable areas of teeth. They're most commonly used on molars because of their many pits and grooves. Food debris and plaque easily get caught in them without sealants.
Fluoride treatments work to prevent decay by strengthening tooth enamel. Enamel needs fluoride in order to remineralize and prevent decay, which is just another reason why daily oral care is so important.
Is your child's routine cleaning and exam long overdue? Schedule an appointment with a dentist in Fort Worth today to keep their oral health on the right track for life!
About the Author
Dr. Shweta Sinha earned her dental degree from the Herman Ostrow School of Dentistry. As a mother of two daughters, she understands the importance of routine visits, which helps them focus on schoolwork and making friends, rather than cavities. To learn more about her practice, contact her through her website.