Emergency Dentist – Keller, TX
Quality Dental Care When You Need It Most
A dental emergency can be painful, stressful, and damaging to your smile, but for Keller patients of Dr. Shweta Sinha and the Smile Refined Family Dentistry team, it doesn't have to be. We're always ready to leap into action when our patients need urgent dental care. In the vast majority of cases, we're even able to see patients on a same-day basis. Contact us as your emergency dentist in 76244 right away when you're experiencing a dental crisis. We'll provide you with expert guidance on how to handle the situation and book an appointment for you ASAP.
---
How to Handle Common Dental Emergencies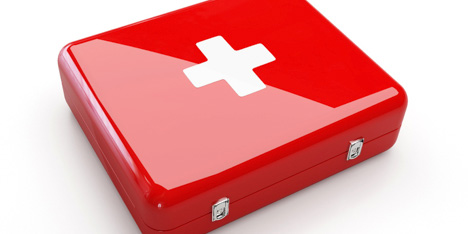 There are basically two types of dental emergencies: oral health problems that develop over time and suddenly manifest themselves, and dental trauma that occurs due to an accident. We're well-equipped to handle both kinds of emergencies.
Toothache
A toothache usually occurs as a result of untreated tooth decay, which penetrates the tooth's inner layers and irritates the nerve inside the tooth. Clove oil, along with OTC pain relievers, may help to take away some of the pain. When you come to our office for our appointment, we may suggest root canal therapy. This treatment will clean out the decayed area of the tooth and could prevent the need for an extraction.
Chipped or Broken Tooth
Ice and OTC pain relievers can help you manage your pain and mitigate any swelling that occurs. Avoid chewing with the tooth. Even if the chip or break seems fairly minor, you should still visit us as soon as possible for an appointment. We'll analyze the damage to the tooth and suggest treatment options. If the damage is superficial, we may just make some cosmetic repairs. In cases where the damage is extensive, extraction might be necessary.
Knocked-Out Tooth
If an impact knocks a tooth out of your mouth altogether, try to find the tooth and gently rinse off any debris. Only touch the tooth by its crown (the part you normally see above the gum line). Then, place it back in its socket. If that isn't possible, store the tooth in a glass of milk or water. If you get to our office within an hour or so of when the tooth gets knocked out, we may be able to splint it back into place.
Lost Filling or Crown
It might be possible for you to temporarily replace a crown on your tooth so it has some level of protection while you're waiting for your dental appointment. If you cannot do that, or if you lose a filling, don't chew with the tooth that lost its restoration. It may also be wise to avoid very hot or cold foods or beverages, which can irritate the exposed tooth.
---
How to Prevent Dental Emergencies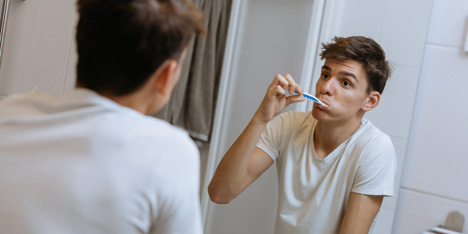 To reduce your chances of suffering from a dental emergency, you should:
Stick to a thorough daily oral hygiene routine that includes twice-daily brushing and once-daily flossing
Visit your dentist for a routine cleaning and checkup every six months
Always wear a mouthguard when you play sports
Avoid high-sugar and acidic foods and beverages, such as soda and candy
Be aware of your surroundings so you can avoid accidents that might damage your smile
---
The Cost of Treating Dental Emergencies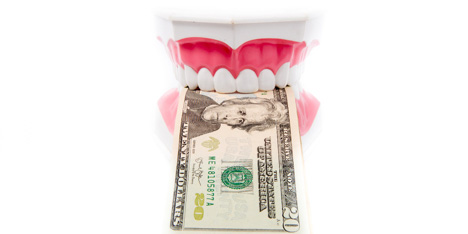 The cost of treating your dental emergency will depend on the exact nature of the problem and the treatment that you choose. However, you should not let worries about cost hold you back from getting the treatment you need. Here at Smile Refined, we're happy to work with most insurance policies, and we accept CareCredit financing. Our Platinum Dental Savings Plan even includes one emergency exam at no extra cost.