Porcelain Veneers – Keller, TX
Beautifully Restoring Chips, Cracks, Stains and More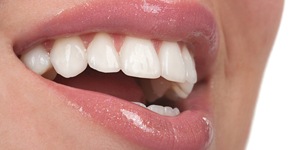 A smile is one of your most valuable assets, but many people don't feel confident about the way their teeth look. And even if you were born with perfect teeth, which rarely happens, stains, chips, and other imperfections often develop over time. One of the best cosmetic solutions for a multitude of flaws is porcelain veneers. Dr. Sinha can usually perform this procedure in just two visits, completely transforming your smile and greatly enhancing your self-confidence. If you want to start loving the way your teeth look, contact us today to schedule a consultation. We'd love to show you how easily porcelain veneers can enhance your smile!
---
What Are Porcelain Veneers?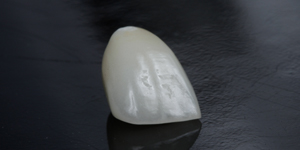 Veneers are thin but strong "shells" that are adhered to the front of your teeth, completely changing their appearance. They're made to our exact specifications to match the color and shape of your existing teeth. There are multiple types of veneers - we'll recommend the best one for you during your consultation.
Traditional Porcelain Veneers
Although porcelain veneers are very thin, they still require us to "prep" your tooth by removing a small amount of surface enamel. This makes room for the veneer and ensures that it won't look or feel bulky. However, this also means that porcelain veneers are a semi-permanent restoration, meaning that you can't have them removed without replacing them with another veneer.
Minimal-Prep Veneers
These veneers are even thinner than traditional, so little to no enamel needs to be removed beforehand. This also means that they're almost entirely reversible (a thin layer of cement may remain on the surface of the teeth, but we can remove most or all of it). If you ever want to remove them in the future, your existing teeth may be slightly altered, but only minimally.
---
What Is the Procedure Like?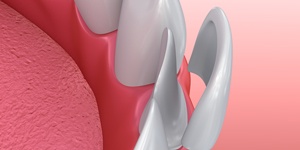 After Dr. Sinha has made sure that porcelain veneers are right for you, you'll return for just two visits. Here's what the process is like:
If you're getting traditional porcelain veneers, we'll prepare your teeth by removing a very thin layer of enamel. For minimal-prep veneers, we'll start with the next step.
Impressions will be taken so our dental lab can make your permanent veneers to our color, size, and shape specifications. Then we'll put temporary veneers in place that look great and protect your teeth until your second visit.
You'll return 1-2 weeks later to have the temporaries removed and the permanent veneers cemented into place.
---
What Are the Benefits of Porcelain Veneers?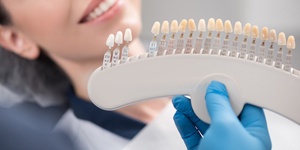 At Smile Refined Family Dentistry, our patients love the material porcelain because of the many benefits it provides, including:
It's very durable, so your veneers can last 10-20 years with basic care and maintenance.
You can repair a wide variety of imperfections, including chips, cracks, stains, minor crowding and gaps, and more.
Porcelain provides beautiful, life-like results, partly because it reflects light more like natural teeth do.
Even traditional porcelain veneers are thin enough to conserve more of your natural tooth structure than other types of restorations.
Porcelain is also non-porous and stain-resistant, so coffee, tea, and red wine won't stain your new smile as easily.
All of these benefits come together to provide long-lasting, beautiful results. If you'd like to know more about how porcelain veneers can be used in your smile makeover, give us a call!