Zoom! Teeth Whitening in Keller Produces Dramatic Results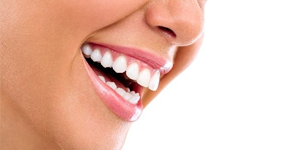 Our teeth aren't naturally the bright white color that we love to see in celebrity smiles. Moreover, everyday life produces unsightly stains. There are lots of OTC products out there that claim to whiten teeth, but have you tried them and ended up disappointed? We invite you to look into Zoom! whitening, the bleaching system that can take your grin from "meh" to mesmerizing. We're pleased to offer this remarkable service in our office, so please contact us if you would like to hit the refresh button on your smile.
---
How Zoom! Works
Zoom! uses a strong hydrogen peroxide whitening gel, which your cosmetic dentist in Keller or hygienist applies to your teeth. A special light activates the gel and helps to penetrate your teeth, thoroughly removing even stains that have had years to settle into your pearly whites. Here is an overview of how the process goes: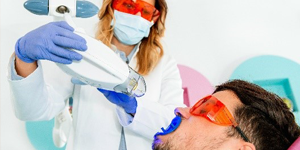 It's great to get your teeth cleaned before the whitening session so we can ensure that your treatment produces the best results possible.
We prepare your gums and lips, covering them so the bleaching gel won't cause irritation.
We apply the whitening gel to your teeth, along with a sealant that helps it stay in place during the treatment process.
You get to relax while the light and the gel battle the stains on your teeth (we'll give you some cool orange sunglasses to wear so the light doesn't bother your eyes). You'll have three or four 15-minute sessions while you're under the light. The entire process takes around an hour.
After the whitening, we apply a sensitivity-reducing gel to your teeth.
You'll walk away with a smile that's up to eight shades whiter!
---
Getting the Most Out of Zoom!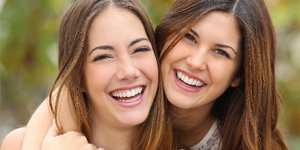 After your treatment, you can expect your teeth to be extra sensitive for a few days. To save yourself from discomfort and protect your white smile, it's best to avoid highly acidic foods or anything that has a dark color for at least 48 hours.
Even after that initial 48-hour period, we suggest that you limit how much coffee, wine, berries, and other potentially staining goodies you consume. If you combine your good dietary habits with great oral hygiene practices, your brightened smile could stay looking amazing for years. To help you maintain your results, we'll even provide you with a whitening touch-up kit.
---
Will Zoom! Work for You?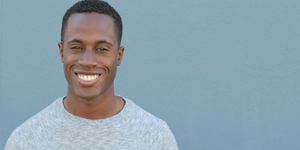 Zoom! has helped countless people to enjoy a dazzling smile, but your dentist is the best one to determine if this treatment is right for you. It's important that your teeth are healthy enough to undergo whitening. Also, keep in mind that Zoom! won't change the color of any fillings or bonding you have on your teeth, so you may need to get those replaced with a brighter color if you want to get your teeth whitened.
Zoom! is a fast way to get a smile that turns heads wherever you go. Your dentist in Keller looks forward to helping you fall in love with the way your teeth look.