Tooth-Colored Fillings – Keller, TX
Repairing Cavities While Keeping Your Smile Beautiful
Cavities create little holes in your tooth enamel that need to be filled to prevent further decay and future damage. For years, the only fillings available were made of amalgam. These silver fillings not only contain high amounts of mercury, but they're the exact opposite of the color of your natural smile. Thankfully, Dr. Shweta Sinha offers tooth-colored fillings in Keller. These metal-free fillings can repair and protect your smile while maintaining its natural beauty. Keep reading to learn about tooth-colored fillings and their many benefits.
What Are Tooth-Colored Fillings Made Of?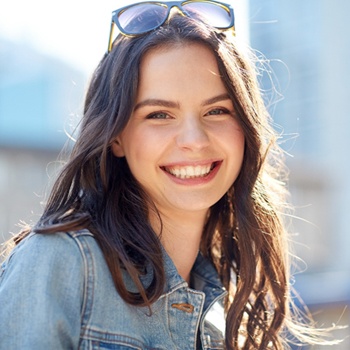 Tooth-colored fillings are made of plastic resins and silica fillers. This composite resin is the perfect material for tooth-colored fillings because it mimics the way that light reflects off of your natural teeth as well as the translucency of the color of your smile. This material is also relatively wear-resistant, which makes it great for chewing and biting.
Benefits of Tooth-Colored Fillings Vs. Amalgam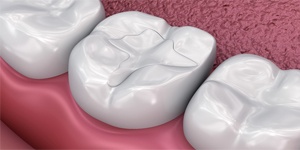 Besides their biggest benefit of natural appearance, patients are choosing tooth-colored fillings over amalgam for these advantages:
Amalgam expands and contracts when it comes into contact with hot or cold temperatures, which can lead to sensitivity and damaged teeth. Because of the composite resin that they're made of, tooth-colored fillings don't react to extreme temperatures.
Amalgam contains mercury, which has been linked to numerous health issues. Tooth-colored fillings are safe and mercury-free.
Receiving a tooth-colored filling requires less modification of your natural tooth structure than with amalgam.
How Are Tooth-Colored Fillings Placed?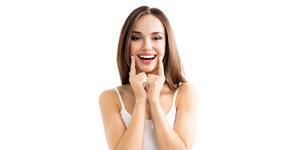 First, Dr. Sinha will numb the affected area to keep you comfortable during the procedure. Then, she will remove any decay from your cavity and fill it in with composite resin. She will use a special light to harden and finalize your tooth-colored filling. Last but not least, she will make adjustments so your bite is unaffected, and your teeth come together comfortably and naturally.
Caring for Your Tooth-Colored Fillings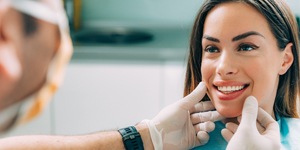 After you receive your tooth-colored fillings, you may experience some sensitivity for the next few days. You should try to avoid chewing sticky or hard foods for at least a day or two. With proper care, your tooth-colored fillings will last 5 to 7 years. You can extend their lifetime by:
Maintaining great oral healthcare like routine brushing and flossing
Using an alcohol-free mouthwash to avoid softening the resin in your filling
Limiting the amount of staining foods and drinks you consume like coffee, wine, and pasta sauce
Quitting the use of tobacco products or smoking
Seeing your dentist for regular checkups and cleanings
Do you need any cavities filled? Or, maybe you want an update on the old amalgam you have in your mouth? Contact Dr. Sinha to get started on these beautiful tooth restorations.