Cleaning and Checkup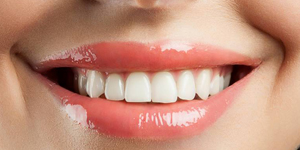 You know that brushing and flossing are important for keeping your smile healthy, but did you know that they are only half of the care you need? It is also best to see your dentist in 76244 twice a year for a cleaning and checkup. Although many believe that you do not need an appointment until after a problem has developed, this is not true. Routine dental care helps to keep your teeth and gums healthy through early detection and intervention. At Smile Refined, we offer the care you need to maintain a healthy, beautiful smile.
---
Benefit from Regular Dental Care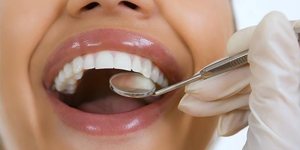 Dental care is designed to prevent issues from developing in the first place. This reduces your long-term dental costs by preventing issues from developing, like gum disease and tooth decay. While you may think that brushing and flossing are enough to prevent them, they are not.
Even with the best brushing and flossing techniques, there are still areas in your mouth that you cannot clean at home. As a result, plaque and tartar develop, which offers the perfect breeding ground for harmful bacteria that can cause gum disease. The only way to remove the buildup is with a professional cleaning from your dentist.
In addition to a cleaning, we will also conduct a comprehensive examination to monitor the health of your teeth and gums. This allows us to detect areas of concern sooner to provide quick intervention. This will prevent the issue from worsening to reduce your need for a costly or invasive treatment in the future.
During your examination, we not only look for early signs of tooth decay and gum disease, but we also check your bite and alignment. We will examine the oral cavities to look for concerning areas, such as lesions or patches that may indicate oral cancer. We will also check your jaw, neck, and throat.
---
Promote a Healthy Smile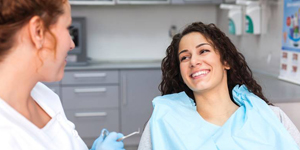 In between your routine appointments, there are several things you can do at home to promote a healthy smile. It is best to brush your teeth twice a day using a soft-bristled toothbrush and fluoride toothpaste. Clean all surfaces of your teeth and your tongue for at least two minutes each session.
To clean areas that your toothbrush cannot reach, it is best to floss in between each tooth and around the gum line every night before going to bed. Choose a high-quality floss that is supported by the American Dental Association.
To reduce your risk for tooth decay, eat a well-balanced diet that is limited in sugars and starches. If you cannot avoid your sweet tooth, be sure to brush your teeth right away or rinse your mouth with water.
---
Schedule Your Next Appointment
If it has been more than six months since your last visit for a cleaning and checkup, do not wait until a problem develops. Contact our office today to schedule your appointment for preventive care. We look forward to helping you achieve and maintain a healthy, beautiful smile.
Have Questions?
Get Answers.