Cigna Dentist – Fort Worth, TX
Unlock Your Cigna Policy's Full Potential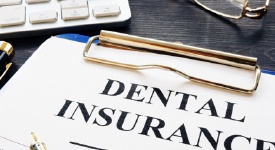 As your dedicated dentist in Keller, we're always happy to learn that our patients have dental insurance. Such benefits can help you prevent oral health problems and minimize your out of pocket costs for restorative care. If you have coverage through your employer, or you've purchased it yourself, we encourage you to get the most out of it. Our team knows the ins and outs of how insurance works, and we're happy to help you unlock the full potential of your Cigna dental plan.
Cigna Coverage Availability & Fees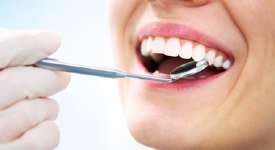 Cigna offers three types of plans for individuals:
Cigna Dental 1500: This plan covers preventive care at 100% and provides up to $1,500 worth of restorative care (such as fillings, crowns, etc.) each year. It also provides one-time assistance with orthodontic treatment.
Cigna Dental 1000: This policy also completely covers preventive care, but the annual maximum is only $1,000. It does not cover orthodontic treatment.
Cigna Dental Preventive: This basic plan helps you get preventive care at no out of pocket cost. However, it does not cover restorative treatments or orthodontia.
The details of any Cigna plan that your employer provides may be different from what we've discussed here. Your workplace HR coordinator may be able to help you access the details of your policy.
One way you can get the most out of your Cigna dental insurance in Keller is by visiting an in-network dentist. Since in-network dentists have pre-negotiated the fees for certain services with your policy provider, both your insurance company and you can experience significant savings. Cigna is also willing to pay for a greater percentage of the cost of the care you receive at in-network dental practices. However, with Cigna PPO plans, you're free to visit any dentist you choose, even If they are out-of-network.
When you visit us for your next appointment, we'll explain to you how your dental coverage relates to any treatment you may need. We might also suggest strategies to help you derive the greatest value from your policy. For example, we're sometimes able to schedule major treatments across two calendar years so you can take advantage of multiple annual maximums.
Meet Erica, Our In-Office Insurance Coordinator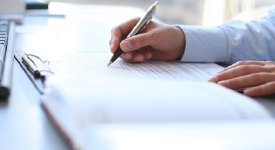 If you ever have questions about dental insurance and how you can use it to pay for your treatment, call our office and ask for Erica. As our in-office insurance coordinator, she is an expert on how various policies work. She can also verify your coverage and file claims for you. Her friendly, knowledgeable service is sure to help you keep your smile as healthy as possible at minimal cost to you!