General & Preventive Dentistry in Keller, TX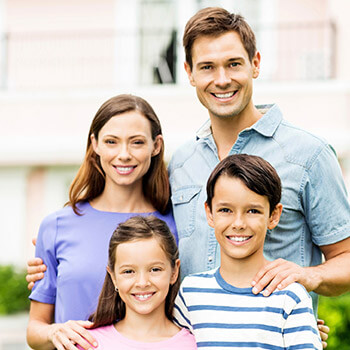 At Smile Refined Family Dentistry, we focus our treatment plans on preventive care in order to help you keep your natural smile healthy for a lifetime. We recommend patients visit our Keller dental office two times a year. During these regular checkups, we screen for warning signs of common oral health concerns, provide preventive treatments, and make recommendations for maintaining the optimal level of oral health. Contact us to find out more schedule you dental checkups.
---
Dental Checkups & Cleanings
The key to keeping smiles healthy for life is visiting the dentist for checkups every six months. These dental checkups give us the opportunity to partner with you to prevent most oral health concerns, and we are able to utilize state-of-the-art technology to diagnose and treat others in their earliest stages. During your visit, we'll capture digital x-rays that allow us to view any hidden oral health concerns. Then, we carefully examine your smile visually, and use these x-rays and visual examinations to screen for common oral health concerns including tooth decay, gum disease, temporomandibular joint (TMJ) dysfunction, bruxism (teeth grinding and clenching), and oral cancer. Then, the hygienist will carefully clean and polish your teeth. Before you leave, Dr. Shweta Sinha will sit down with you one on one to create a plan for your ongoing oral health care with the goal of keeping your smile whole and healthy.
---
Periodontal Therapy
Periodontal (gum) disease affects more than half of US adults, and left untreated, it can lead to significant oral health concerns including tooth loss. In the early stages, known as gingivitis, more frequent professional teeth cleanings may be adequate to help you renew your oral health. However, in the advanced stages, known as periodontitis, we may need to provide more extensive treatment options. We'll start with scaling, the systematic removal of plaque and tartar buildup. Then, we complete a treatment known as root planing where the tooth roots are smoothed to prevent future buildup. In more advanced cases, we may need to partner with a periodontal specialist to deliver additional restorative treatments.
---
Dental Sealants
Like the name suggests, dental sealants are placed to seal out damage or decay causing bacteria. We are able to apply the sealants as part of any six month dental checkup. The process is simple. We paint the liquid sealant onto the surfaces of teeth, and use a curing light to harden the sealant into position. Once in place, sealants will remain in position protecting teeth from decay for years to come with proper care and maintenance.
---
Nightguards for Bruxism
Patients who grind and clench their teeth at night, a condition known as bruxism, may think their oral health condition is just a harmless bad habit, but with intervention, bruxism can lead to a variety of dental health issues including chips, cracks, and wear. To protect teeth from damage, our dedicated team will craft a custom nightguard. These guards fit closely against teeth to avoid stimulating your gag reflex, and can be comfortably worn throughout the night.
---
Mouthguards/Sportsguards
If you or your loved ones engage in a sporting events where your smile may come in contact with other players, hard surfaces, or sports equipment, visit our office and talk to us about mouthguards to protect your smile. We create customized sportsguards to keep your smile safe. These guards are more comfortable and effective than those available from your local sporting goods store, so you're more likely to wear them consistently during games and practices.
---
Fluoride Treatment
Developing and maintaining healthy smiles is largely dependent upon the density of tooth enamel. As teeth develop, ingested fluoride is vital in creating a strong, healthy smile. After teeth erupt from the gum line, topical fluoride is needed to maintain a healthy smile. For many patients, fluoride in toothpaste is adequate to keep smiles healthy. Younger patients and those who experience frequent tooth decay may need additional help, and professional fluoride treatments from our team are a minimally invasive, maximally effective solution.