Fun & Friendly Children's Dentist in Keller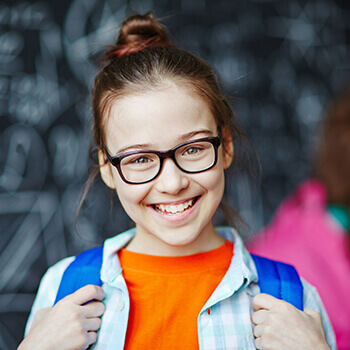 We know how important your child's health and wellbeing are. As a family dental office, Smile Refined Family Dentistry welcomes patients of all ages. Keller children's dentist, Dr. Shweta Sinha and her team have years of experience working with young patients, and we do our utmost to make dental care comfortable and effective for patients at every stage of their dental development. We have two main priorities for every patient we see: comfortable experiences in our office and a lifetime of healthy smiles. The same goes for our young patients. We do everything we can to build positive associations with dental care for your child by providing them with care that's comfortable, effective, and fun. If you'd like to find out more about children's dentistry or want to schedule a block of appointments for your family, please give our friendly team a call.
We offer a variety of kid-centered treatment options that help send your child down the road to a lifetime of healthy smiles including:
Dental sealants to protect teeth from decay-causing bacteria and plaque buildup by placing a layer of clear plastic between your child's smile and harmful plaque and tartar
Fluoride treatments are another great way to prevent tooth decay by strengthening your tooth enamel and reducing your risk for decay
Wisdom tooth extraction may be necessary to prevent your child from experiencing impaction (inability of the tooth to erupt from the gums) or crowding that can lead to misaligned teeth and the need for orthodontic care
Your family's oral health is very important to our team, and we can't wait to help you and your loved ones achieve and maintain their healthiest smiles.