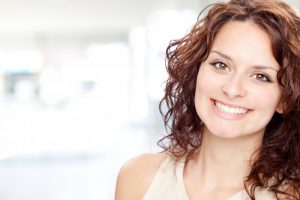 With a new year right around the corner, you might want to start thinking about your resolutions before you enter 2018 without any established goals.
One of the most common resolutions is having a healthier lifestyle—this includes a healthier smile for many people. Your dentist in Keller can help you actually achieve your New Year's resolution this time by providing excellent oral health care and advice all year! Here are a few helpful tips that can boost your dental health in 2018.
Achieve Healthier Teeth in 2018
Oral health resolutions can not only keep your teeth healthy but also help you save money in the long run. By reducing the chance of developing decay problems or gum health issues, you'll experience a painless, inexpensive year or dental care. A bright healthy smile sounds ideal, right? You can achieve it by following these helpful tips.
Add more fruits and vegetables in your daily diet – Good nutrition is important for your whole body—even your smile. It enhances the immune system, reducing the risk of periodontal (gum) disease. Not to mention, crunchy raw fruits and vegetables can naturally remove plaque from the teeth, keeping your smile gorgeous and smelling great all at the same time.
Throw out your tobacco habit – Tobacco and similar products have been known for decades to cause health issues for the whole body—but especially your teeth. Tobacco causes your teeth to look yellowed and brown, can lead to developed oral cancer, and smokers double their chances of losing their teeth as they get older.
Do not abuse your alcohol use – Everyone knows that alcohol can be a strong substance that effects your whole body. It even destabilizes your smile by promoting gum recession, tooth sensitivity, and smile discoloration. Alcohol abuse also increases your risk of developing oral cancer.
Cut back on carbs and sweets in 2018 – If you're planning to diet, you'll be doing this anyway. Sugar and carbs stick to the teeth, inviting plaque and bacteria to attack your tooth enamel. If you are addicted to sweets and crackers, breads, or chips, try drinking water right after you finish eating them.
Brush and floss twice a day – Dental care at home is key to maintaining a great smile for. If you're not actively removing plaque and dental debris from your smile, all the risks for your oral health may be escalated!
Additional Tips to Boost Oral Health in the New Year
Listed above are major tips that can drastically improve your oral health, but these additional tips can help you feel better about your smile, too:
Avoid using your teeth to open packages and avoid dental damage.
Use a fluoride tooth paste whenever you brush to boost your tooth enamel's strength.
Use soft bristle brushes rather than rough ones to avoid wearing away enamel.
Replace your tooth brush every three months as a general rule of thumb.
Invest in a custom mouthguard if your grind your teeth or play sports.
Most importantly, see your dentist regularly for dental checkups and professional cleanings.
To see how we can help you achieve your dental health goals, feel free to contact your local dental office.
---
About Our Office
Here at Smile Refined Family Dentistry, we don't believe you should tackle a big resolution, like caring for your smile, alone. Great oral health takes a team—one made from you and your local family dentist in Keller working together. Feel free to contact our office to schedule your next checkup and cleaning!