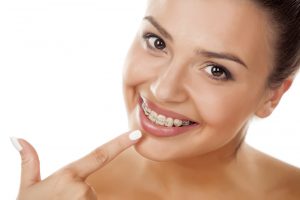 As your dentist in Keller, one of the most common questions we get asked is whether or not a mouthwash is all that necessary for oral hygiene. Should you add it to your oral hygiene routine? It's a good idea, but it's not a replacement for brushing and flossing. Rather, mouthwash is a nice supplement to an already strong oral hygiene routine. Keep reading to find out more about mouthrinse, and whether or not you need one.
What Does Mouthwash Do?
According to the American Dental Association, there are two main types of mouthwash: therapeutic and cosmetic. A therapeutic mouthwash kills germs and leaves your mouth feeling cleaner. It may leave behind a temporary burning feeling, too. A cosmetic mouthwash smells nice and temporarily freshens your breath, but it doesn't really help to fight bacteria or plaque and tartar.
As part of a good oral hygiene routine, a therapeutic mouthrinse can help to prevent the plaque and tartar buildup that causes cavities and gum disease. You may also want to carry a small bottle to freshen your breath after lunch or during your mid-morning slump. However, mouthrinse should never be used as a replacement for brushing and flossing at night and in the morning.
Who Should Use Mouthwash?
To prevent the risk of swallowing, children under the age of 6 should not use mouthwash. Otherwise, anyone who would like an extra dose of freshness or who needs extra help fighting cavities and gum disease can benefit from using mouthwash.
Patients who should especially consider mouthwash include:
Smokers and tobacco users

People who are over the age of 55

People who typically have at least one cavity per year

People who take medications causing dry mouth
What Kind of Mouthwash Should You Buy?
For oral hygiene's sake, a cosmetic mouthwash isn't really worth the effort. If you would like to add a mouthrinse to your routine, select one that is labeled as "antiseptic" — that means it contains alcohol that kills bacteria, fungus, and viruses to help your mouth fight cavities and gum disease.
There are also a number of options available in antiseptic mouthwashes — from whitening to bad breath, plaque/tartar fighting, and more. Talk to your dentist about which formula may be best for your specific oral health needs.
Brush, Floss, Rinse, and Visit Your Dentist
Don't forget that mouthrinse is only one small part of a solid oral hygiene routine. To keep your teeth clean and healthy for a lifetime, you should brush and floss regularly and visit your dentist every six months for a checkup and cleaning! If it's been more than six months since your last visit, don't wait any longer to schedule one. The holidays are always busiest at your dentist's office, so acting now will ensure you get the most convenient scheduling.
About the Author
Dr. Sweta Sinha offers comprehensive dental care to patients in and around Keller. To learn more about mouthwash, preventive dentistry, or to schedule an appointment for superior dental care, you are invited to contact the office at 817-431-6400.