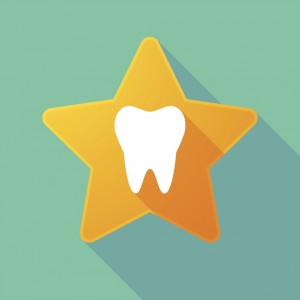 Did you know most Americans think your smile is your most important physical feature? From helping you get ahead in the business world to making it easier to find Mr. or Miss Right, having a beautiful grin can affect more aspects of your life than you'd imagine. So how can you take care of your teeth in the six months between professional dental visits? In this post, find out the top five tips for at-home oral hygiene from the premier dentist in Keller, TX, Smile Refined.
What Are The Best Ways To Maintain My Smile Between Dental Visits?
Dr. Shweta Sinha recommends that patients follow the strategies below to keep their teeth as healthy as possible between visits. And since there's no substitute for professional dental care, be sure to see us at least twice a year for preventive services like exams and cleanings. Regular care is the best way to catch tooth issues before they get out of hand, and require complex restorative treatments like root canal therapy. An ounce of prevention is worth a pound of cure when it comes to your smile.
#1 – Brush Properly
Sounds easy enough, right? Be sure to brush gently for two minutes twice a day. Many patients will brush for a shorter amount of time, but with more pressure, thinking this will get the job done. Dr. Sinha cautions against this – brushing too hard can cause gum recession and leave your teeth vulnerable to decay and cavities. If you're unsure about your technique, watch this brushing tutorial video.
#2 – Flossing Is Crucial
Did you know that brushing alone leaves almost half your teeth surfaces without proper cleaning? Flossing is essential to optimal dental and overall health, and it's a key part of preventing gum disease that causes tooth loss. Floss at least once a day, and make sure your technique is correct and watch this short flossing video.
#3 – Eat Healthy
Since your teeth come in direct contact with foods, and they also get their nourishment from what you eat, be sure to protect them inside and out by enjoying a well-balanced diet. Avoid sugar in foods and beverages (like fruit juices and sodas), since this causes tooth decay and enamel problems. Instead, stick to water as your beverage of choice, and load up on leafy greens and dairy products that are packed with calcium. Cheese is especially great since it helps protect against cavities.
#4 – Don't Smoke
If you use tobacco products in any of their forms, stop now. Not only are you putting yourself at risk for cardiovascular disease and deadly lung problems, this unhealthy habit is the leading cause of oral cancers. And, it stains your teeth, contributes to gum disease, and causes bad breath.
#5 – Consider An Upgrade
Straight teeth are healthy teeth. Since proper alignment protects teeth from injury, decreases the chances for gum disease, and increases self-confidence, Invisalign from your family dentist in Keller, TX can give you the perfectly aligned dentitions you deserve.
Now that you know the five best ways to care for your teeth, schedule your appointment with Smile Refined today to learn more great tips from us when we see you in the office!